Multilingual Interfaces Drive Growth, Says Research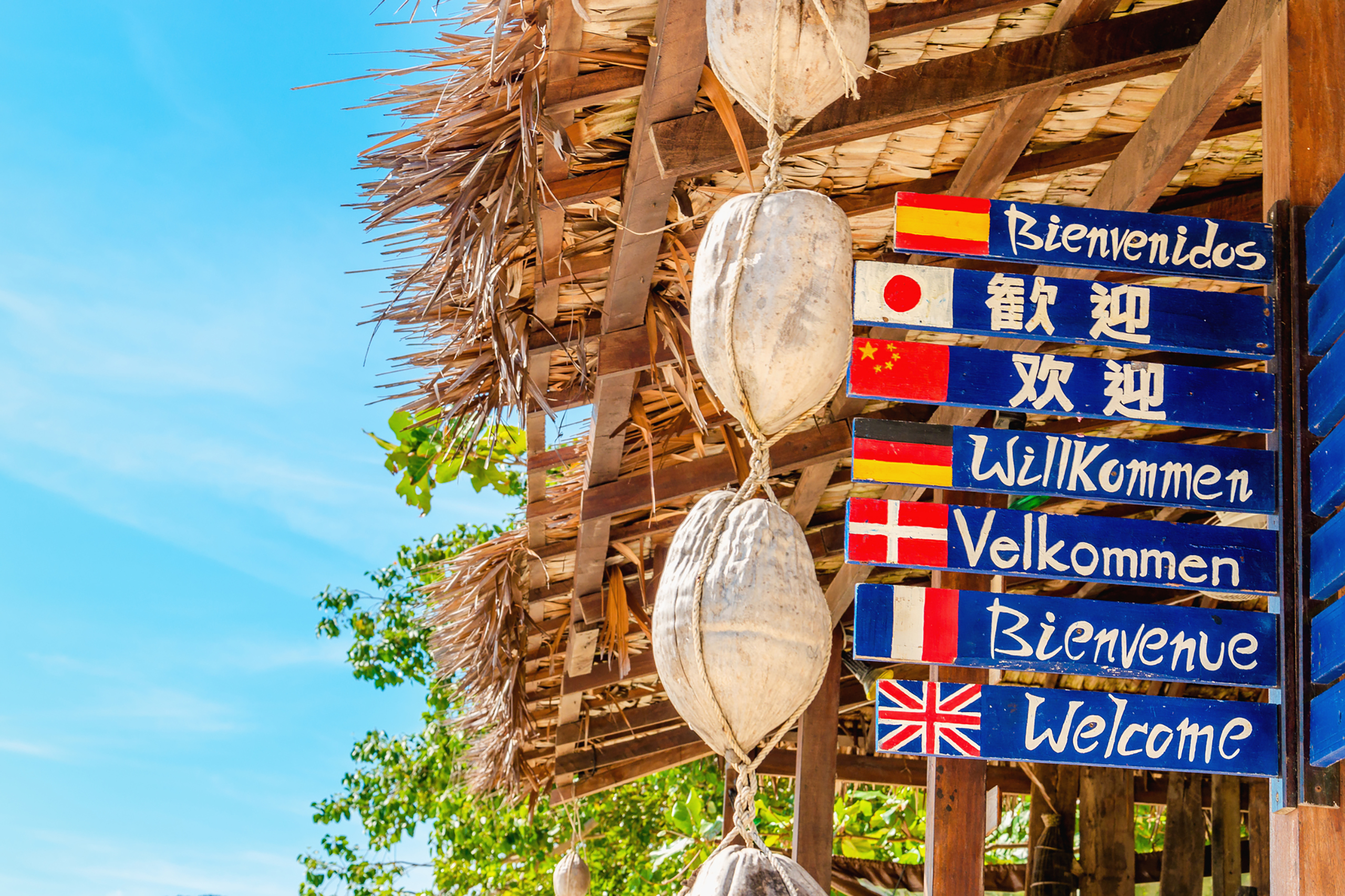 For decades, businesses have internationalized their global operations by adopting English. The gains from this have been real, but recent research suggests they could be even bigger if paired with language preference.
Global enterprises need to operate in English. It's the primary language of technology, finance, regulators, and other major stakeholders. Firms with global operations need to have a unified language for communication and English-first policies have taken hold in many corporate headquarters and regional offices.
There are advantages to this, such as being able to communicate between offices in Mumbai, Shanghai and Sao Paulo. But even in economies with a high level of English-language skills – including tech hotspots such as the Nordics, Israel and Singapore – the use of non-native languages can cause confusion, miscommunication, and unnecessary risk.
Increasingly, firms and researchers are realizing that while the trend toward global English has brought benefits, there may be even more upside to having multilingual capabilities. Here are some key recent findings and observations:
English is the language of cyber crime
English is the global language of both business and cyber crime. Consumer anti-virus firms Symantec and Kapersky consistently note that email phishing and extortion scams almost always start in English before being adapted into other languages.
Scammers will use poor English deliberately to target people with lower-level reading skills
Scammers will use poor English deliberately to target people with lower-level reading skills – both less-educated native speakers and those who use English as a second language. Consultant and author Joseph Steinberg says this targeting of people with poor English skills is intentional and strategic. "As the vast majority of people simply do not write their emails with The King's English, to put it mildly. A bogus email impersonating one from the head of corporate computer support is likely more believable with minor errors in it, than if it were written as well as most articles in the New York Times or the Wall Street Journal."
Native-languages may be a legal requirement
Multilingual operations are often a requirement rather than a choice. Many jurisdictions have regulations that mandate bi- or multi-lingual services. Financial firms in Canada, for instance, must have both English and French content and interfaces for employees and clients. Similarly, Europe's General Data Protection Regulations obliges firms to provide native-language services when dealing with third parties.
Even if multinationals are not required to adopt a local language by law, they will have to communicate and service with institutions that must do so – such as financial and government institutions, particularly when it comes to official and sensitive communications.
Enterprises can't afford to have any vital instructions lost in translation when communicating sensitive data and private information – Echoworx Senior Director Market Intelligence
"Enterprises can't afford to have any vital instructions lost in translation when communicating sensitive data and private information," said Jacob Ginsberg, Senior Director Market Intelligence with email data encryption leader Echoworx. "To avoid confusion, miscommunication or something as simple as a poor customer user experience, secure message notifications and instructions need to be clearly understood by those who receive them."
Native language capabilities reduce costs
With local language capabilities, employees and customers can fully understand and interact with systems and software, improving their ability to use a product and learn its functionalities. "Only if all buttons, menu lists, commands, messages and notifications are clear, will your customers be able recognize all advantages of using your application," said Dorota Pawlak , owner of DP Translation Services. "Localization … ensures readability and preserves the original functionality to help your users understand your product, which in turn ensures better customer experience." This lowers unnecessary queries to customer service reps, lowering support costs and freeing money for other activities.
Related: Echoworx Adds Vietnamese Language to Its Email Encryption Platform
People prefer their native language
The most obvious reason for language localization is that a vast majority of people prefer to speak their first languages. The Globalization and Localization Association, notes a wealth of studies on language preference:
56.2% percent of consumers say that the ability to obtain information in their own language is more important than price
65% of multinationals believe language preference results in higher revenues
95% of Chinese consumers are more comfortable with websites in their language. The ability to communicate in multiple languages can even be a critical factor in the success of cross-border merger and acquisition deals.
Similarly Common Sense Advisory polled 3,002 consumers in 10 countries finding a substantial consumer preference for native tongues, noting that people who lack confidence tend to:
avoid English-language websites
spend less time during their visits
not buy products that lack instructions or post-sales customer support in their language
Secure communication with multilingual experience
Email data protection is only as effective as its user experience – something 51 per cent of IT leaders cite as a major email encryption roadblock. If a user experience is poor or confusing, the security of a communication cannot be guaranteed to be understood or compliant with international regulations. And this level of miscommunication can be costly not only for your customers, but to the competitiveness of your business.
Echoworx offers support for 27 languages in addition to extensive branding capabilities – something 50 per cent of IT leaders want. This enables your organization to speak to global customers in their own language, reducing privacy-protection confusion. To help businesses compete in the APAC countries, Echoworx recently added Vietnamese to its list of supported languages. Including double-byte characters (e.g. Chinese, Japanese) along with a tailored interface, rated AA level for Web Content Accessibility, Echoworx ensures customer experience is not affected by language selection.
What You Should Do Now
Request your FREE personalized demo. Let us show you how you can get more of email encryption – to help you apply secure digital communication to different business cases.
Visit our FREE library of self-serve demonstration videos to see how Echoworx helps organizations address a variety of common business cases.
If you wish to learn more about the power and value of effective email encryption, visit our Resources Library to download guides, read up on the latest strategies and case studies of our most-successful clients.
Know someone else who would enjoy reading this page? Share it with them via email, LinkedIn, Twitter or Facebook.