PGP in the Cloud and How You Can Get Started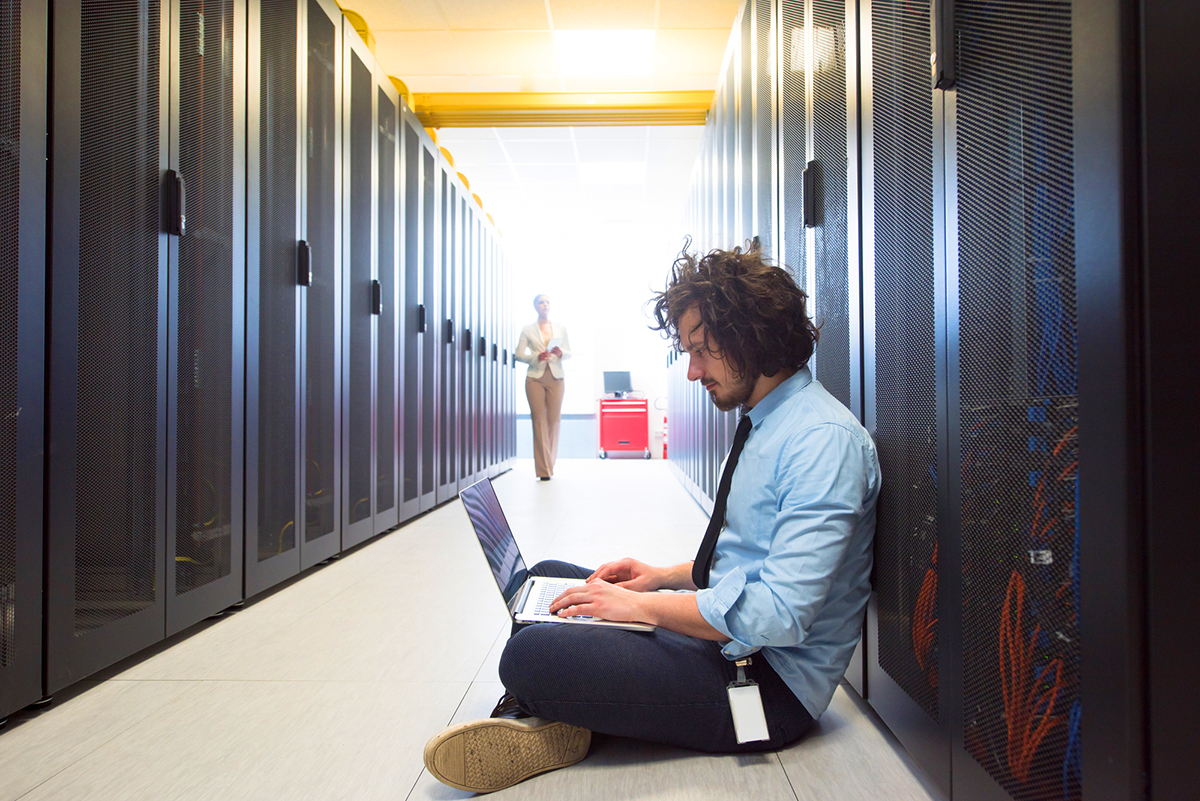 Migrating PGP encryption to the cloud is seen as a hurdle for many organizations, but it doesn't have to be.
Many organizations have invested in certificate-based encryption systems, such as PGP, and although they are generally cumbersome to implement and expensive to maintain, they are in use and any modern encryption email service being considered needs to be able to communicate with the people using it.
PGP is resource intensive, CPU specifically, and does require dedicated hardware and software be installed and maintained. There are several server components which must be deployed redundantly within an organization and in the case of PGP Desktop for email encryption, every workstation in the organization wishing to use PGP encryption must have the appropriate software installed.
We're focusing on these issues to simply point out that on-premises PGP deployments are not by any stretch a simple endeavor. They require skilled personnel and an ongoing investment in resources. Migrating your PGP to the cloud reduces support calls, unlocks additional feature functionality and offloads much of the heavy lifting of management, PGP support and storage – factors which can exponentially drop your TCO.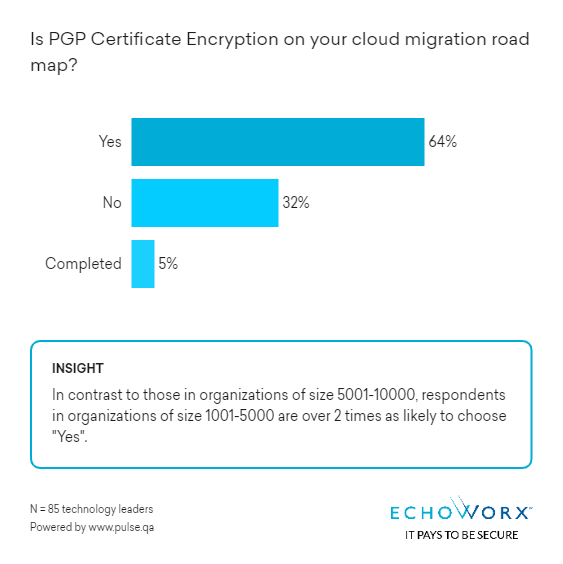 Migrating PGP to the cloud is easier than you think. Here's how Echoworx can help you:
Demonstrated Proof-Of-Concept
Proof-of-concept, also known as 'POC,' is an easy way to demonstrate that a product or service will fulfill your requirements while also providing a compelling business case for adoption.
It's important to remember, PGP on its own can be quite limiting as an email encryption solution. It does not take into consideration that there are other encryption standards in use. Many people are not enabled to use PGP at all. Another increasingly important consideration these days is your ability to accommodate jurisdictional requirements. This is extremely tough to accomplish with an on-premises implementation of PGP as it requires having instances running within several geographic regions to ensure compliance.
Organizations with multiple physical offices must look at on premise email encryption the same way they do their internal email servers. In most cases, multiple instances of encryption technology must be deployed alongside existing email servers in multiple locations. However, the complexities of managing internal environments are alleviated by a secure cloud-based solution.
With Echoworx, our POC process provides a tangible spotlight on the features, functions and services outlined in your full evaluation criteria.
PGP Support Out-Of-The-Box
The Echoworx Email Encryption platform features full support for PGP out-of-the-box. This, paired with our customer-driven onboarding schedules and dedicated encryption professionals, Echoworx enables a seamless PGP cloud integration.
An email security study, conducted on behalf of Echoworx by Forrester Consulting, asked those surveyed: "How much of an impact has each of the following had on your organization's security strategy over the past 12 months?" The choices were cloud adoption/migration, SaaS adoption, digital transformation, mobile environment, and a remote/hybrid work model. Interestingly, 81% list cloud migration as having the most positive impact within the past 12 months. Further survey insights revealed that 55% also want the ability to share secure email with diverse users.
Echoworx is an industry leading encryption vendor with roots in PKI. We are a long-standing trusted certificate authority. We mention this because it's important to point out that encryption is all we do. Echoworx occupies a strong, expanding and established market presence and position by offering an interoperable solution that is completely customizable, supports adaptability, and puts the user first.
Post-Migration Support
Encryption is a complex process but the service should not be anything you ever need to worry about. While PGP can be turned on at the click of a mouse, our professional support team is available to help your users with any questions they might have. And, Echoworx provides managed services throughout the migration process, including customized branding, user documentation and support.
Everything that happens between receiving the message, encrypting it, and delivering it using the best encryption channel happens automatically in a fully scalable environment, designed to increase capacity as your demands increase. When using Echoworx Email Encryption, PGP is simply another delivery channel option.
If you would like to learn more about how Echoworx can help you decommission your in-house PGP servers, complex desktop software and replace it with a single, tailored solution, please reach out to book a demo with one of our encryption experts.
What You Should Do Now
Request your FREE personalized demo. Let us show you how you can get more of email encryption – to help you apply secure digital communication to different business cases.
Visit our FREE library of self-serve demonstration videos to see how Echoworx helps organizations address a variety of common business cases.
If you wish to learn more about the power and value of effective email encryption, visit our Blog or Resources Library to download guides, read up on the latest strategies and case studies of our most-successful clients.
Know someone else who would enjoy reading this page? Share it with them via email, LinkedIn, Twitter or Facebook.