Unlock Simplicity in PGP Encryption Migration with Echoworx
Navigating the complexities of PGP encryption migration can seem daunting – but it doesn't have to be.
At Echoworx, we understand the intricacies involved and are here to guide you. Our comprehensive eBook is designed to simplify the process for senior technical professionals and IT decision-makers alike.
Inside this guide, you will find:
Key management essentials: A comprehensive overview of encryption process.
Setting up your digital signatures for enhanced security.
Ongoing feature additions for optimized key management.
Transitioning to the Echoworx cloud.
Navigating test and configuration phases.
Baseline testing and fallback delivery.
Platform branding and testing.
Key migration for enhanced encryption security.
Final steps for enabling PGP encryption in Echoworx.
Echoworx migration process overview.
At Echoworx, we provide secure, scalable solutions for your encryption needs. Our goal is to make your transition to the cloud seamless. Don't let PGP encryption migration overwhelm you. Equip yourself with knowledge to streamline the process.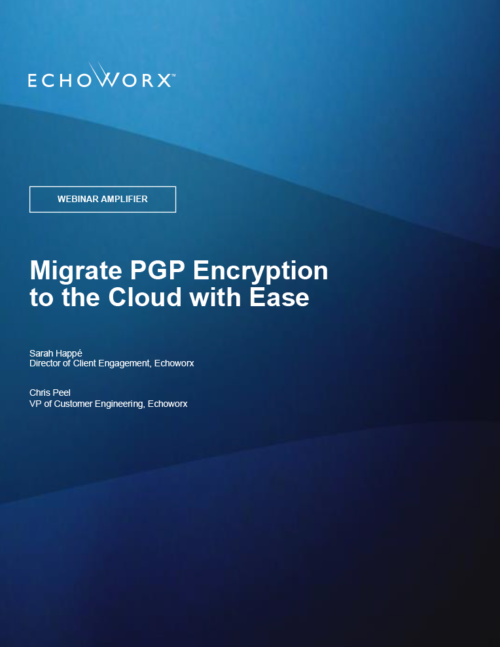 Begin your streamlined migration journey
Get eBook »
Security Assurance & Certification Programs