90% of Organizations Prioritizing Email Encryption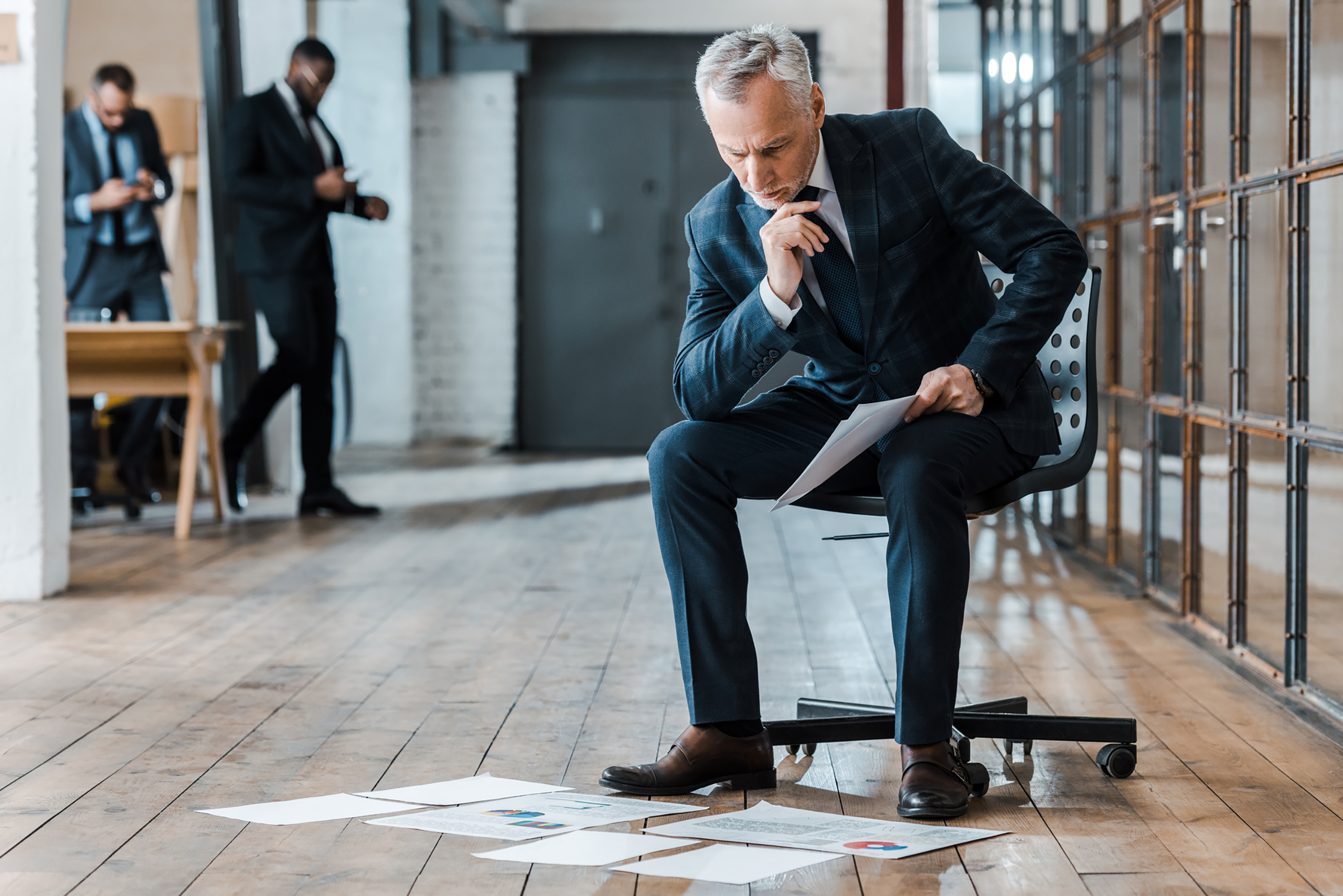 How the right email encryption solution can help you eliminate roadblocks and drive digital business
You are a large organization headquartered in the United States who has an office in Germany who needs to send sensitive contracts to a customer in Belgium. The EU's General Data Protection Regulation (GDPR) reigns over this exchange, where the sender operates in German and the receiver operates in French.
Sound complicated? It is. Does it have to be? Absolutely not.
Typically, organisations with global focus have products and customers that vary greatly across markets requiring different logos, languages, and access controls – but their service needs to be consistent. You need these exchanges to be secure, compliant and intuitive.
Intuitive experience improves satisfaction and helps retain customers
As the saying goes: The path of least resistance leads to crooked rivers and crooked men. For sensitive and confidential communications, this refers to the act of sending a message in the clear – when protecting email is too rigid for practical business applications. According to IT executives, 90 per cent are prioritizing the protection of documents and information they communicate in email with other businesses. The same group tells us that only 7 per cent find it easy to encrypt the sensitive information their organisations send to others – opening path to crooked digital rivers.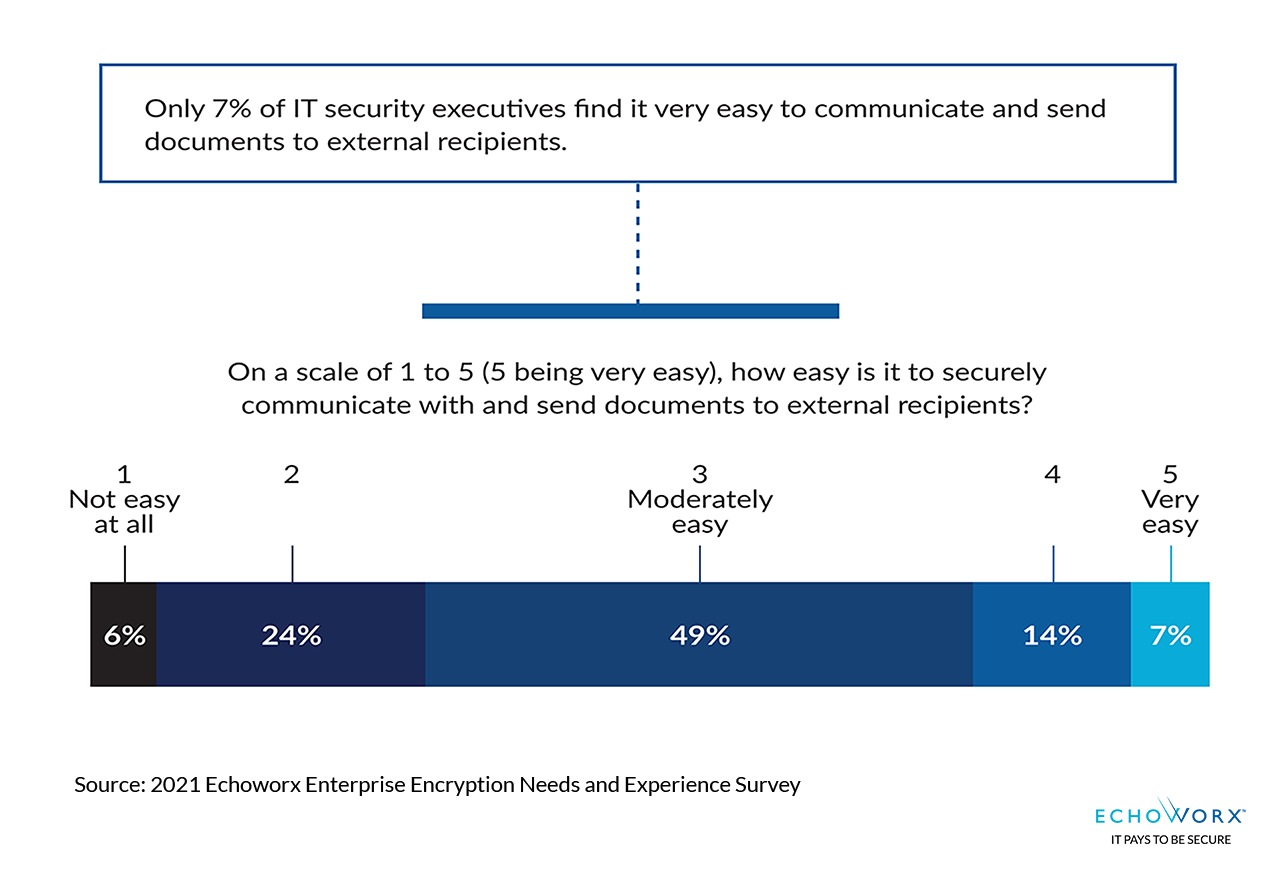 Any email encryption solution worth its salt needs to ensure the act of sending secure messages and documents accommodates every business cases – without any snags. Actions such as, responding to shifts in customer behaviour with increased mobility and passwordless experiences to acquiring and retaining customers with intuitive, self-service document exchange capabilities, need to be seamless. And preventing breaches and compliance violations during mergers and acquisitions, when staff turnover is high, need communications automatically encrypted and tracked. In a nutshell: You need access to a customizable suite of email data protection options.
Infographic: 2021 Enterprise Encryption Needs And Experience Survey
Customizable encryption helps navigate patchwork regulations
Despite efforts to standardize privacy regulations across the planet, certain regions remain stricter with their laws while others looser – sometimes within the same country! Organisations need to be nimble enough to accommodate changing privacy rules. When asked, half of IT executives emphasize they must prioritize compliance to stay ahead of this conflicting patchwork of privacy laws.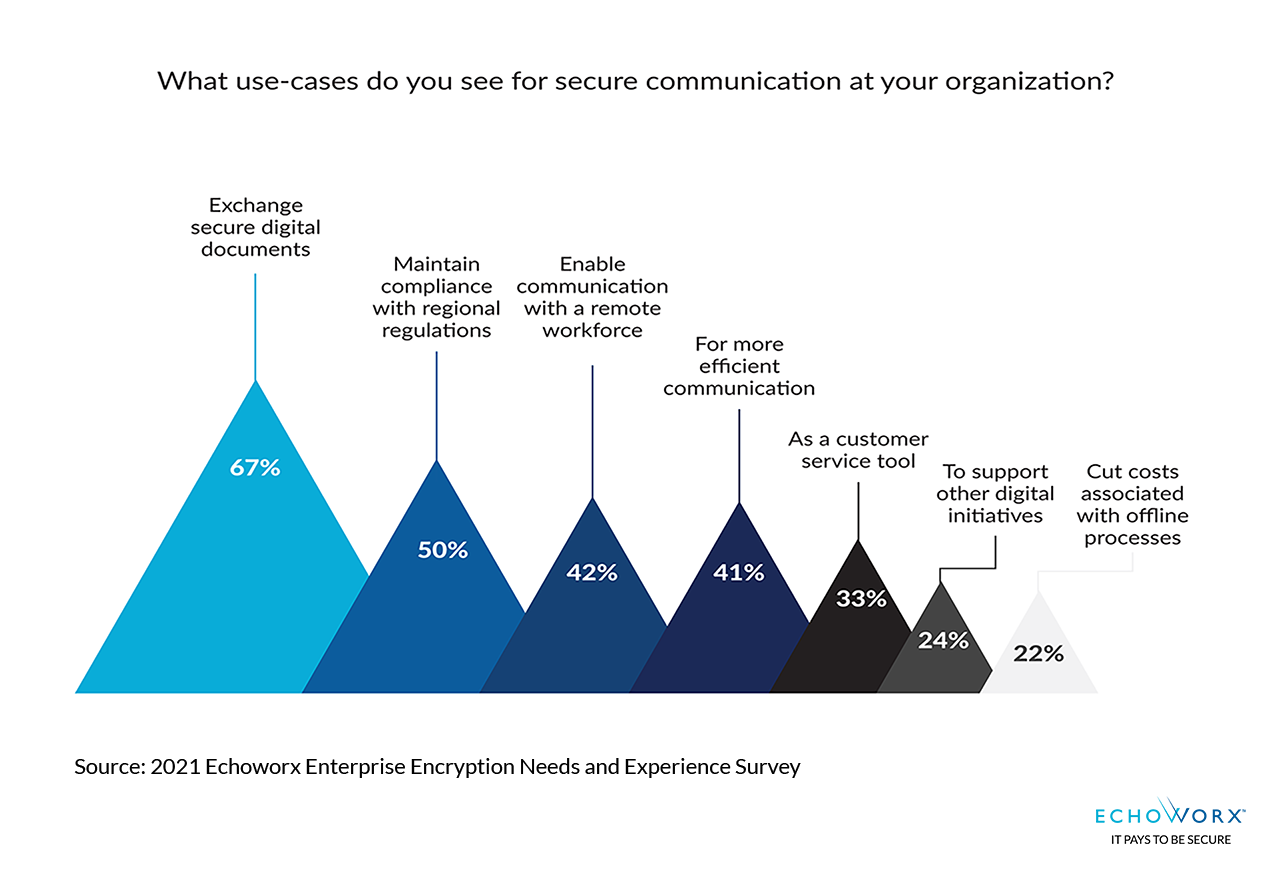 Customizable encryption solutions can be set up to automatically apply how to verify the identity of users, which brand elements to use and what language options to display – something 50 per cent of IT leaders want. If, for example, an English speaking organisation sends sensitive documents to a list of international clients, they need to ensure instructions, buttons and other functional attributes of the secure message are understandable regardless of destination – automatically.
Authentication and automation enable a remote workforce and connected customers
More of your employees are working from home than ever before – a trend expected to continue according to Gartner research. It no longer matters where your headquarters are as 53 per cent of your workforce plan to be scattered across the planet at any given point. But, they still need to communicate to your customers – safely.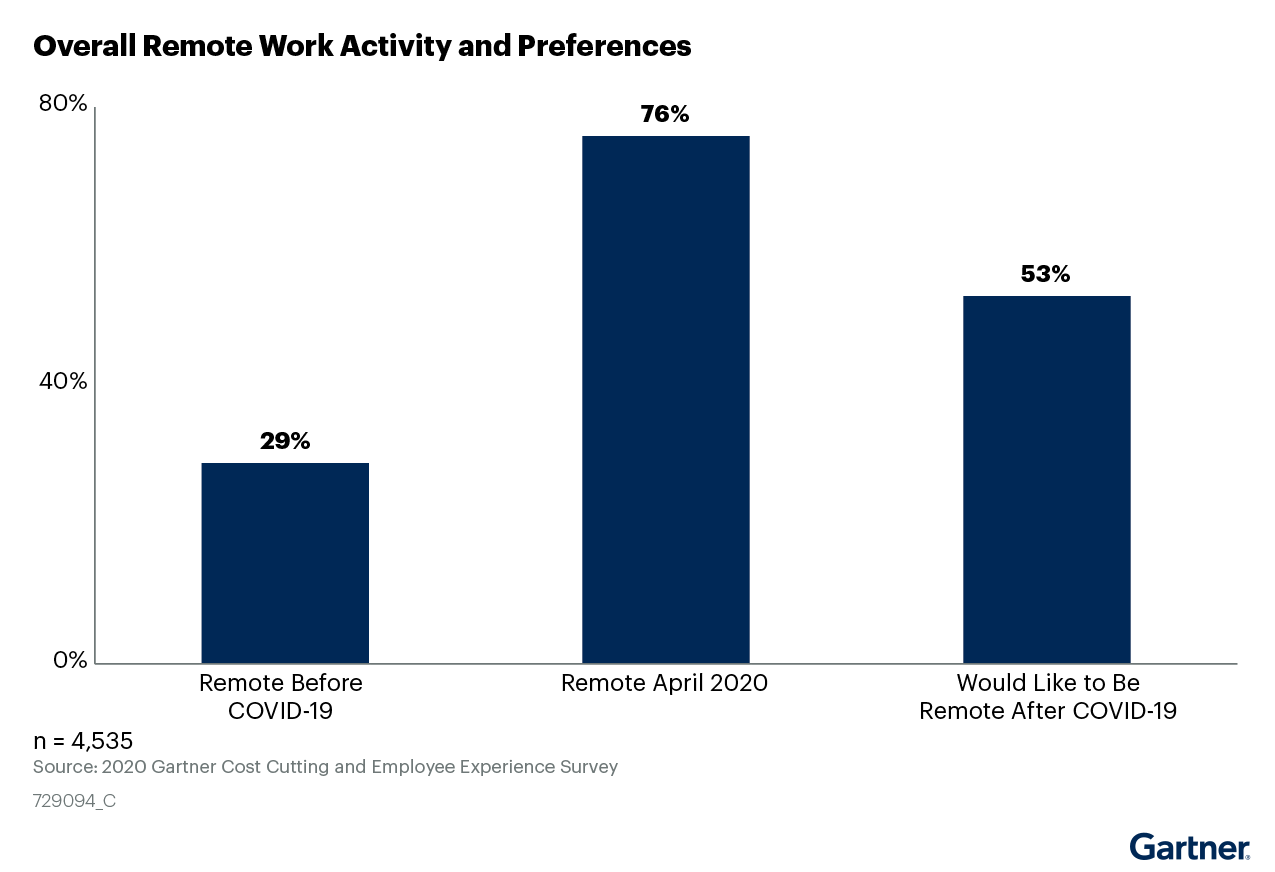 From authenticating customers quickly with the touch of a finger to something as simple as recalling an email sent in error, there are many business use-cases which need to be considered. To eliminate encryption roadblocks and drive digital business, you need to offer both automatic and customizable options to your employees, customers and business partners.
Get the features competitors lack
Echoworx is committed to making email data protection easier by providing global enterprises with more of the features and options they require. More ways to deliver – with eight delivery methods to ensure access on any device – offline or online. More ways to verify identity – with seven authentication options, including passwordless biometric options enabling access in seconds. More language capabilities – with support for a growing list of 27 languages. More ways to brand – with customizable policies so you can manage the look-and-feel on a message-by-message basis. And more ways to receive – with secure inbound options, like guest compose to empower customers wherever they may be located to send a secure message to internal email.
What You Should Do Now
Request your FREE personalized demo. Let us show you how you can get more of email encryption – to help you apply secure digital communication to different business cases.
Visit our FREE library of self-serve demonstration videos to see how Echoworx helps organizations address a variety of common business cases.
If you wish to learn more about the power and value of effective email encryption, visit our Blog or Resources Library to download guides, read up on the latest strategies and case studies of our most-successful clients.
Know someone else who would enjoy reading this page? Share it with them via email, LinkedIn, Twitter or Facebook.