Mum's the Word: Encryption for Group Collaboration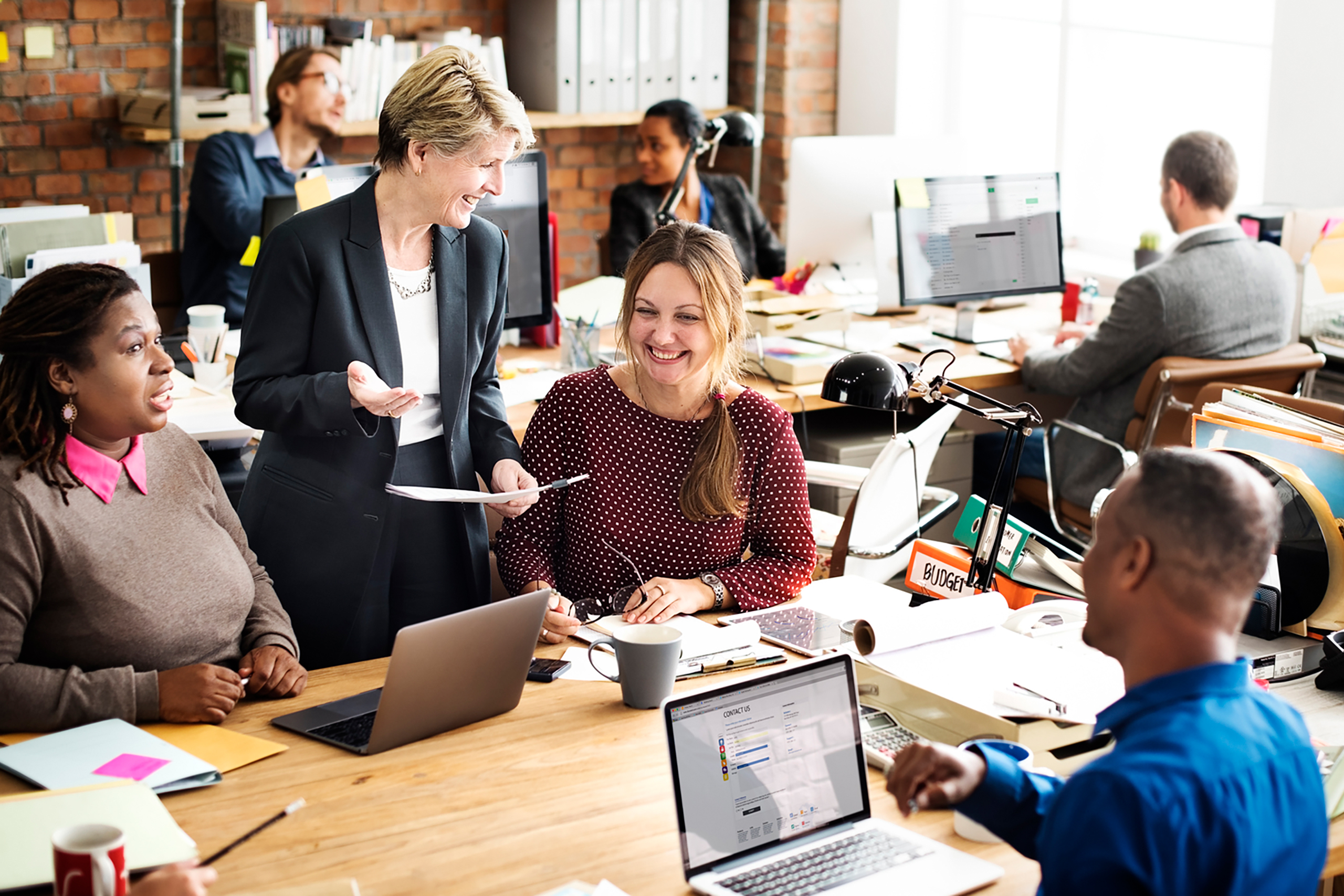 The digital world has opened the seas of technology and revolutionized the way in which we conduct business and serve customers. At the click of a mouse we may apply for mortgages, receive a bank loan or read financial statements. The flow of information has never been more streamlined and customer-centric than it is today.
But what happens when the trappings of contemporary technology outpace our ability to control it?
While your customers embrace the instantaneous nature offered by digital communications, a whole minefield of international privacy regulations, like the EU's General Data Protection Regulation, demand data protection at every step of the way – privacy by design and privacy in practice.
For those operating in highly regulated business environments, like finance, banking or insurance, these contradictory market demands, dictating an excellent user experience with one hand but airtight algorithms with the other, can disrupt workflow, lead to delays and, ultimately, cause a loss in customer base. Not ideal.
Offering streamlined flexible encryption solutions are one puzzle piece of a greater solution. Without effective secure communication between your staff, their clients and their customers, your organization risks being cut off from the digital world. Here are some ways you can leverage encryption to put your customers first and your brand at the forefront – without interrupting your frictionless collaborative work environment:
1. Keeping secure communications secure
According to Echoworx data, 80 per cent of customers consider leaving a brand after a breach. Despite this, 69 per cent of customers do not think organizations do enough to protect their data. In a nutshell: You cannot afford to have bad data practices when it comes to exchanging personal data of your customers – even internally.
With five flexible secure methods to send encrypted messages, Echoworx ensures no sensitive correspondence goes out in the clear. Depending where your colleagues are located, for example, they might favour a more mobile-friendly method of encrypted communication – like sending via secure web portal.
Learn more about Echoworx's different secure delivery methods.
2. Offering a consistent user experience
Do your employees work primarily via their mobile devices? Are TLS connections available with your clients? Do your encrypted messages need to be available at-rest for offline working environments? How tech-savvy are your users – both internal and external?
Questions like the above can help you determine an encryption solution which works for your organizational work environment. According to Echoworx research, over half of IT professionals and decision-makers value encryption technology as very important – and yet just 40 per cent say their organizations employ data privacy technology extensively. These figures suggest their current cybersecurity solutions are not applicable to their encryption needs or perhaps offer a poor user experience.
With Echoworx you can make encryption your path of least resistance for your organization. With multiple flexible ways in which to send an encrypted message, and different ways to read and interact with it, you can streamline your collaborative workflow regardless of where users are located.
3. Faster turnaround on important documents
From onboarding a new client to putting something out for deadline, the business world doesn't forgive cumbersome time-consuming processes. If an important document takes too long, the process is confusing or a deadline is missed, you might lose a customer or, at the very least, make a bad digital impression. The right type of secure document delivery can eliminate these types of snags in favour of a frictionless business process.
In addition to its other flexible delivery methods, Echoworx features the ability to append password-protected encrypted attachments to otherwise normal digital correspondences. This not only allows users to work on a document in its native format, but also eliminates the need for an entire messages to be encrypted. This can improve turnaround on important sensitive documents and streamline collaborative working environments as digital messages can be exchanged in real time.
Learn more about our other secure encryption delivery methods.
4. Stay compliant, avoid the fines
At the end of the day, the whole point of adopting an encryption strategy is to beef up cyber-defences and avoid costly non-compliance fines. If your organization does not offer a flexible, frictionless and seamless encryption experience, your customers and clients won't like it and your employees won't use it. For a collaborative work environment, this presents considerable internal risk for even the most mundane day-to-day workflow.
5. Natural extensions to existing email infrastructure
Our Echoworx Email Encryption platform works seamlessly with existing email infrastructure, like Microsoft Office 365, to offer additional secure delivery methods. These additional options for sending encrypted communications perfectly compliment Office 365 to take your encryption strategy to the next level. From Echoworx's ability to brand encrypted messages to something as simple, and useful, as being able to track message progress via detailed reports to additional password options, Echoworx helps your organization enhance user experience, add more security and increase work productivity.
What You Should Do Now
Request your FREE personalized demo. Let us show you how you can get more of email encryption – to help you apply secure digital communication to different business cases.
Visit our FREE library of self-serve demonstration videos to see how Echoworx helps organizations address a variety of common business cases.
If you wish to learn more about the power and value of effective email encryption, visit our Blog or Resources Library to download guides, read up on the latest strategies and case studies of our most-successful clients.
Know someone else who would enjoy reading this page? Share it with them via email, LinkedIn, Twitter or Facebook.