Facing the Fax: Why Healthcare is Still Offline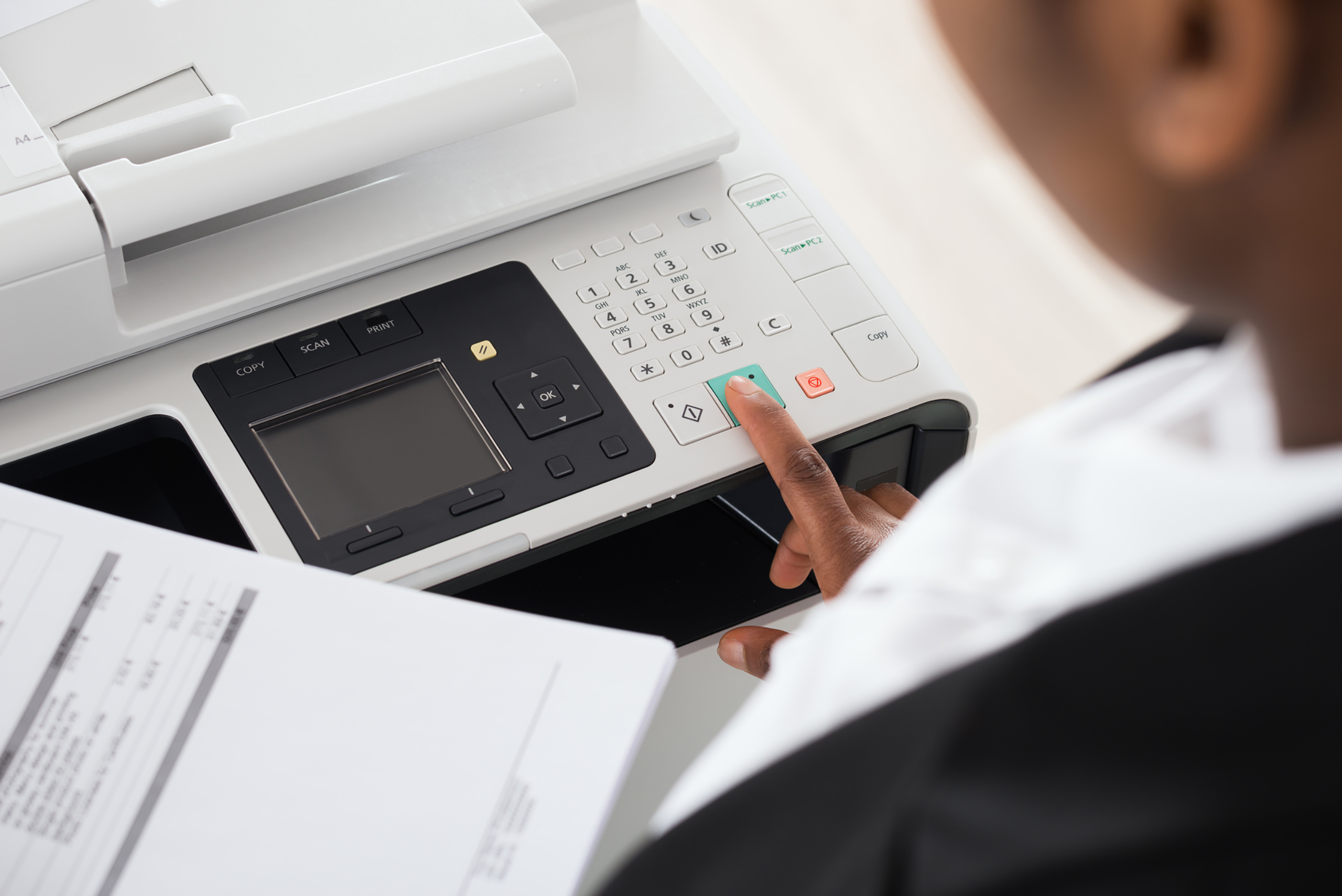 Since the business world entered Industry 4.0, organizations have scrambled to digitize physical assets and integrate them into digital ecosystems.
Even though electronic healthcare records are becoming increasingly common, there are still many healthcare organizations that rely on fax and paper records to do business. Today, we'll talk about why healthcare organizations are so far behind when it comes to all-things-digital and how a user-friendly and flexible encryption solution can ease the transition to Industry 4.0.
The common barriers to going digital are:
Limited IT resources – Healthcare organizations are dealing with stagnant or declining IT budgets and don't typically have enough skilled IT security practitioners to keep up with day-to-day demands, let alone enormous digitization projects.
Daunting privacy regulations – From the Health Insurance Portability and Accountability Act (HIPAA) to the General Data Protection Regulation (GDPR), healthcare data is heavily regulated. Healthcare organizations may think it's easier to stay compliant by keeping patient records tucked into filing cabinets but that's simply not true.
Fear of privacy breaches – With so many horror stories in the news about data breaches, healthcare organizations are keenly aware of the risks of going digital. Especially because the average cost per breached record is $380 in healthcare—more than double the cross-industry average.
These barriers are real, but they represent the cost of doing business instead of something that can be avoided – or something that can be an advantage. There's no turning back from digitization in business, including in healthcare.
Three reasons for healthcare organizations to go digital sooner than later:
Increased user demand – Healthcare organizations serve millennials and baby boomers who now have technology in common. Millennials grew up with it and boomers begrudgingly learned to master the technology they now consider indispensable. Clunky, paper-based reports and systems are nearing extinction in the on-demand world people now expect.
The digital ecosystem is no longer optional – Industry 4.0 is digitizing and connecting everything in the supply chain and healthcare organizations can either join in or be left out. Except healthcare organizations don't operate in a vacuum because they need to communicate with hospitals, labs, insurance agencies and business associates. At some point, it will no longer be possible to operate outside of this digital ecosystem so why not plan for a smooth digital transformation now rather than rush at the last minute?
Reduce churn by increasing digital trust – The Ponemon Institute's 2017 Cost of Data Breach Study found that health organizations experience a relatively high abnormal churn rate. They also found that when organizations cultivate customer trust around how personal data is protected, churn is reduced.
It's time for healthcare organizations to embrace Industry 4.0—starting with encryption.
Five reasons encryption is essential for healthcare organizations undergoing digital transformation:
Protects patient data even if other organizations don't – Encryption keeps your electronic health records secure on your network and while they're in transit to and from your organization. For example, if you receive unencrypted personal information via email, Echoworx's encryption platform automatically reroutes this sensitive incoming data to an encrypted web portal. This is one way encryption builds digital trust.
Provides flexible delivery methods – Choosing a user-friendly encryption solution with flexible delivery methods allows healthcare organizations to handle multiple business scenarios. This means patient data stays protected whether it's delivered through secure PDF, web portal access, TLS and encrypted attachments or S/MIME and PGP.
Makes it easy for staff to protect patient data – Unfortunately, healthcare has more breaches due to insider threats than outside malicious agents. Accidental disclosure of personal information happens because of mistakes or when staff bypass a clunky security protocol. Implementing a user-friendly encryption solution with definable policies that control which communications require encryption (and what delivery method to use) greatly reduces the risk of these inadvertent disclosures.
Simplifies compliance – These same definable policies simplify compliance processes and keep healthcare organizations on the right side of privacy regulations. This is useful since HIPPA fines are becoming substantial; in 2018, Anthem Insurance was fined $16M after a 2015 privacy breach.
Delivers a substantial return on investment – A recent Forrester Total Economic Impact™ study found that a typical enterprise-level organization using Echoworx's Email Encryption platform can accelerate the adoption of digital document delivery, save $1 per paper document delivered digitally instead of through the postal system and accumulate a three-year cost savings of $1.5M. The same study indicated that organizations adopting Echoworx's Email Encryption platform can expect a return on investment of 155% and a payback period of seven months.
Healthcare organizations operating in the fax and paper world are using systems that are on borrowed time. There's a better way and that starts with finding the right encryption solution to fuel your healthcare organization's digital transformation.
What You Should Do Now
Request your FREE personalized demo. Let us show you how you can get more of email encryption – to help you apply secure digital communication to different business cases.
Visit our FREE library of self-serve demonstration videos to see how Echoworx helps organizations address a variety of common business cases.
If you wish to learn more about the power and value of effective email encryption, visit our Blog or Resources Library to download guides, read up on the latest strategies and case studies of our most-successful clients.
Know someone else who would enjoy reading this page? Share it with them via email, LinkedIn, Twitter or Facebook.