Three Tips for Next Level Email Security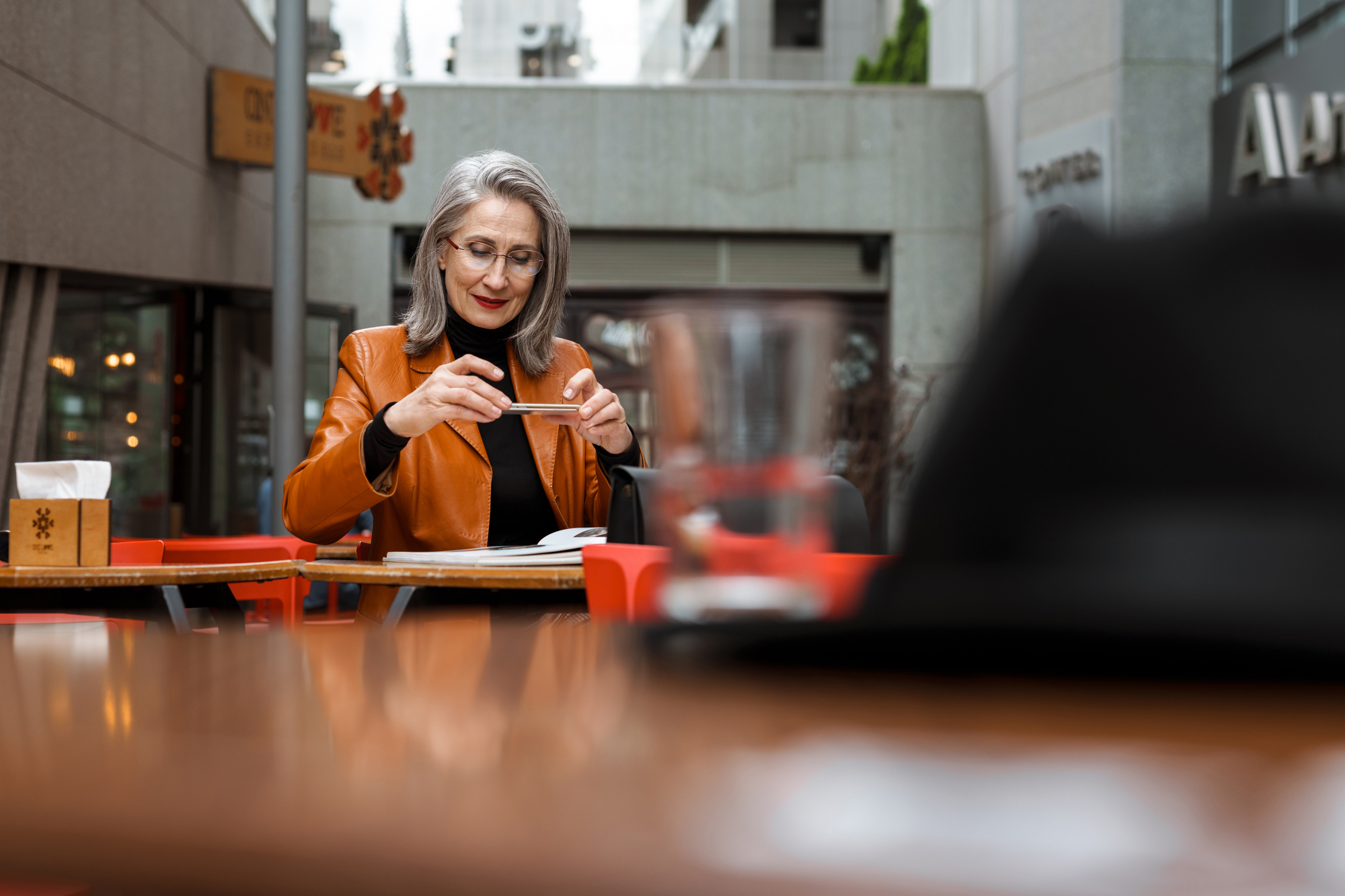 77% of security decision makers agree that their company needs to increase protection for messages and documents sent via email; is your organization investing in the right solutions?
While companies have many tools in place to protect data travelling through email, they are still looking for capabilities to further mitigate risk from email breaches and data loss. A recent 451 Research survey of security professionals identified email as the single biggest starting point (by far) for security incidents at their organization.
We're in a bit of an email security renaissance at the moment. – Forrester Senior Security Analyst, Jess Burn
"This space (email security) was really in need of change to keep up with the attackers and to keep up with more complex environments, like the move to the cloud," says Forrester Senior Security Analyst, Jess Burn. To protect sensitive and valuable data, investing in and implementing modern email encryption solutions to mitigate data security risks is a necessity.
Analyzing your current systems and what functionalities they may be lacking is a good place to start.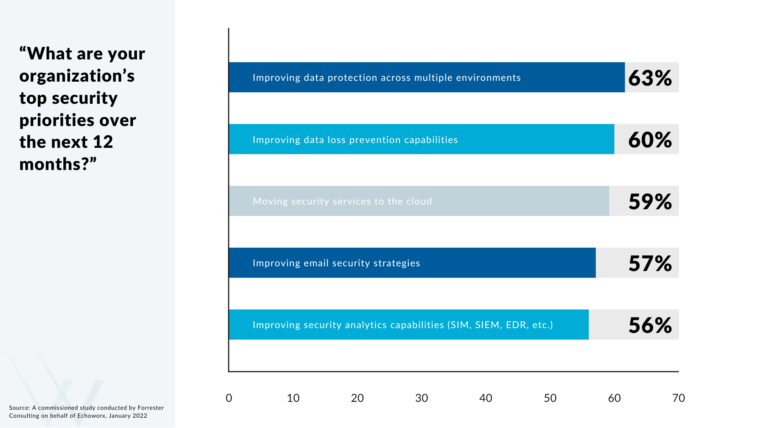 Clearly, addressing and neutralizing security risks is on the minds of IT leaders. In this article, we will explore three top ways to help mitigate common risks and take your data security to the next level.
1. Reduce IT Support
The number one risk between your data and its security is cumbersome processes that deter users from applying them. Your security is only as effective as it is used. Many email encryption tools lack automation and are difficult to learn and implement; making them time and resource intensive. Cumbersome tools or processes lead to employees finding workarounds that put data and IP at risk.
Adopting easily managed security solutions is a keyway to cut down significantly on IT stress – Gartner
When asked what challenges they find with their current email encryption tools, more than half of organizations cited that they experience a lack of automation with their organizations' current email data protection tools. This only further supports the idea that although security tools need to be in place, the user experience they provide is what will reduce employee friction and ultimately make these tools successful.
A significant challenge for IT is building and maintaining skill sets to adequately operate their network. IT spends an inordinate amount of time swiveling from console to console to enact changes and operate the network. With nearly two-thirds (64%) of decision-makers expressing that security apathy among overwhelmed IT and employees is a concern at their organization, adopting easily managed security solutions is a keyway to cut down significantly on IT stress (Gartner).
Echoworx scales with growing business demands
"We were using two different email encryption solutions, and the expense was tremendous. Our infrastructure was complicated and managing and upgrading the platforms was a task that really should have been done by a set of dedicated resources."
-Senior Systems Administrator, Municipality
Using 100% hosted services like Echoworx is a sure way to ease the pressure off of IT by letting the encryption experts take care of the heavy lifting. With the appropriate support and dedicated resources, running an encryption platform doesn't have to be an arduous task.
2. Increase Customer Trust
Today, businesses have more partners, suppliers and third parties than ever before. Exchange of data with these external parties is a necessity but doesn't come without additional risks to businesses. Sensitivity is no longer just confined to traditionally restricted documents or sources related to IP or customer information but extends to nearly all business data that could potentially provide insight into how the business operates (451 Research, 2022).
Ability to exchange data securely with external parties isn't just a matter of cybersecurity – it's imperative to creating a competitive edge.
The impact of improved security goes beyond protected data. In addition to the 54% of respondents reporting that they expect fewer security incidents and breaches by improving data protection, more than half of companies expected to gain a better understanding of risk across silos. These security benefits not only improve employee experiences, but also drive customer trust. Moreover, the ability to exchange data securely with external parties isn't just a matter of cybersecurity – it's imperative to creating a competitive edge.
When the role of security in your company changes from being an inconvenient, though necessary part of life to the foundation of a trusted brand, email encryption can finally fully focus on the protection of your data privacy and security.
3. Work with Legacy Infrastructure
Email encryption tools must ensure deliverability and easy interaction with recipients on different systems with different security controls and tools in place in order to best aid in mitigating security risks. 55% of IT leaders reported that they need the capability to share secure email with diverse users, and 50% noted needing integration with other security and encryption tools, secure guest messaging, and an improved user experience.
With this in mind, providing a solution that works with any existing recipient systems and security tools is a must. Along with this, more than half of decision-makers agreed that offering an array of authentication options was a necessity for best serving their employees, customers, and partners.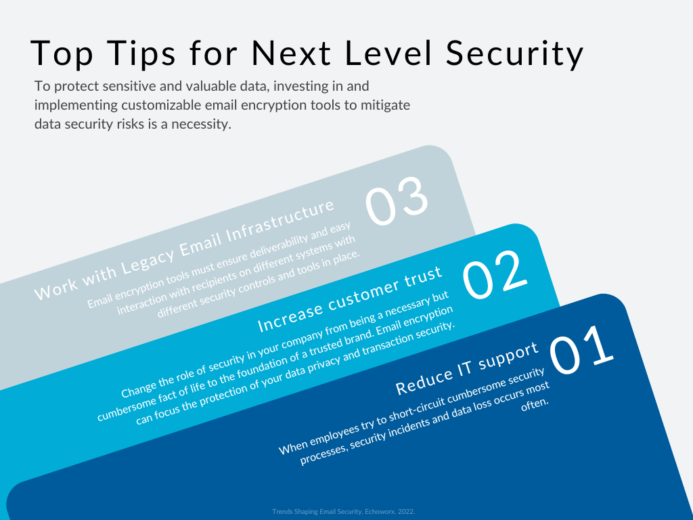 There is a common trend among these three tips to help mitigate security risks: user experience.
According to a recent study by 451 Research, improving UX has remained the top driver (54%) for digital transformation among tech leaders. As stated earlier, your security is only as effective as it is used; top quality user experience ensures that your data security solutions can function as they are intended to.
Offering best-in-breed security that reduces the need for IT support, builds up customer trust and is easily integrated into daily practices is the first step in taking your data security to the next level.
What You Should Do Now
Request your FREE personalized demo. Let us show you how you can get more of email encryption – to help you apply secure digital communication to different business cases.
Visit our FREE library of self-serve demonstration videos to see how Echoworx helps organizations address a variety of common business cases.
If you wish to learn more about the power and value of effective email encryption, visit our Resources Library to download guides, read up on the latest strategies and case studies of our most-successful clients.
Know someone else who would enjoy reading this page? Share it with them via email, LinkedIn, Twitter or Facebook.